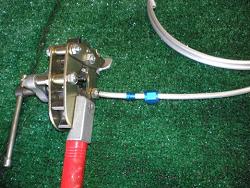 Spray a quick shot of WD-40 onto the end of the tube or cone of the flaring tube.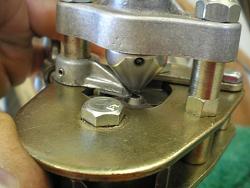 Then twist the tube handle to make the flare. Don't over do it. It is very easy to apply too much pressure and crack the flare of the tube.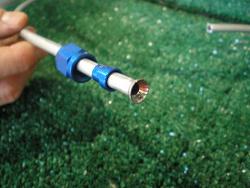 Before you flare, slip the AN-818 nut and the AN-819 collar onto the tubing. Make sure they are facing the correct direction.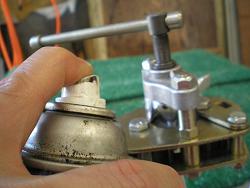 Set the
flaring tool
for the correct outer diameter of the tube. Push the tube into the tool until it stops at the flange that moves with the wing nut. Then clamp the tube tight.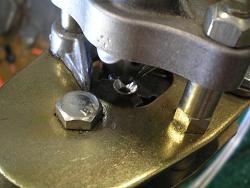 After you remove the tube from the tool, inspect it. The end should be smooth, and there should not be any cracks. If there are, you will have to cut the end off and repeat the flare.